Growing up in a poverty-stricken country like India, every Indian has closely observed the incessant gaps in the socio-economic classes and how the lowest of them still thrive for food. With this in mind, we, a group of 5 friends from IIT-Kgp, founded Annapurna, a social initiative, to avoid excess food wastage in univ canteens.
Dedicated to the service of the Nation
These words define the responsibility of every KGPian stepping foot inside the campus, not just in the field of science and technology, but also towards other fellow Indians.
"Someone is dying for the food you are throwing away" - Ever wondered how much food gets wasted on a daily basis, in our messes. Estimates from the pictures, clearly shows we can easily feed 30 - 50 people with the leftover food we have which otherwise gets thrown in drain the other day.
We, some students from Lal Bahadur Shastri Hall of Residence, have taken an initiative to form a community named ANNAPURNA that aims at providing the leftover food from the Mess to the less fortunate. Our objective is to reduce the wastage of food as far as possible and distribute it among the people, both inside and outside the campus, who are willing to take it. It will be a volunteer based community/group that will work to get the surplus food from all the Student's messes across IIT KGP (starting from LBS Mess) and serve it to the less fortunate people. We urge all of you to take active participation in the Pilot Run of this initiative and set an example to all other Halls to take necessary actions against this vicious problem of food wastage. Further details will be communicated soon. Together we can make a difference.
The Pilot Run
Thanks for the overwhelming response towards ANNAPURNA. Reaching the conclusion of our Pilot Run in LBS Hall, we operated for around 13 days, and distributed more than 400 packets of rice and 250 packets of Veggies and Dal, fed more than 200 people, with the least possible resources. Credit to all the volunteers from LBS Hall who worked diligently to make it a success. Now we are enthusiastic to extend it to other halls as well.
One of the challenges we are facing as of now is, "Lack of demand for food within our reach''. Though, there are needy people in Villages, Railway station and Bus stops, but as we are operating at night, it won't be feasible and safe to send students over there on a regular basis even if we have proper transport facility.
We are trying our best to locate demand but, along with your praises we also want some help from your side to make this initiative a grand success and sustainable and make it one of a kind. Hence, we request you all to spread this message among any needy people within your reach and inform them about us and us about them.
The Expansion
After successfully conducting the pilot run for Annapoorna and extensive ground research for the last few months, we are able to identify the potential hurdles we'll be facing for sustaining the smooth functioning of the program. Shifting the epicenter from temporary sinks of food like Rikshawalas and some local restaurants who were as middlemen in our distribution, we now plan to directly reach out to slums outside the campus in a nearby village. As this hunger point is outside our campus, it would be more feasible to arrange for a motor transport and distribution system in proximity of the village. For this initiation a regular funding would be required, and we expect very nominal donation from your side on a voluntary basis.
Please take a pledge of Rs. 4 / person / month (Or you can also pay Rs. 20 for the whole semester). If everyone contributes, we can make it a great success. Paytm : 8208544378@paytm (User name : Shubham Mondal) (Can pay from any UPI Payment app eg. - GPay, PhonePe, Paytm, BHIM). Paytm number : 8208544378 Any further questions, contact us in the above mentioned number.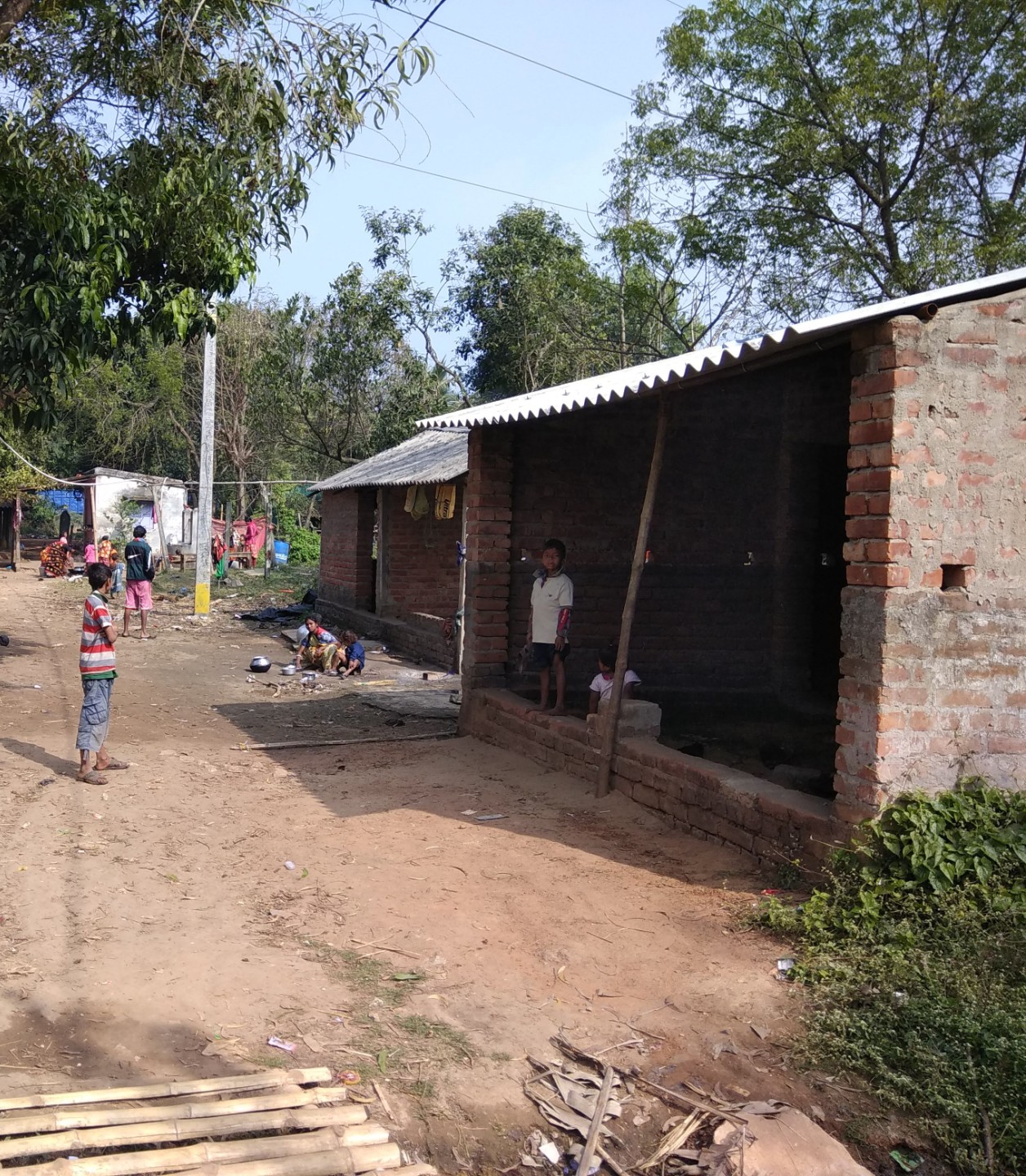 Suspended during COVID-19
We have suspended our program since the outbreak of COVID. The reason being that IIT-Kgp was shut down and students were sent back to homes after Feb'19. Moreover, It would be highly unsafe and unethical to distribute food which may serve as a potential carrier for the virus.
Reach out to us by filling this form: